Myra Canyon Bicycle Rental and Tours is a family-operated business that started in the summer of 2009. We are the first and only company to offer the convenience of on-site bicycle rentals right at the start of the Myra Canyon Trail in Kelowna.
We wanted to give everyone the opportunity to enjoy a historical, unique, and impressive feat of engineering: this beautiful part of the Kettle Valley Railway that goes over 18 trestles and through 2 tunnels. An amazing structure that is just "around the corner" from Kelowna, but that you cannot find anywhere else in the world!
And so we started renting bikes and organizing bicycle tours—all to make Myra Canyon Trail even more accessible. So that everyone can visit this fascinating trail that has so much history and so much beauty and that is just 40 minutes from downtown Kelowna.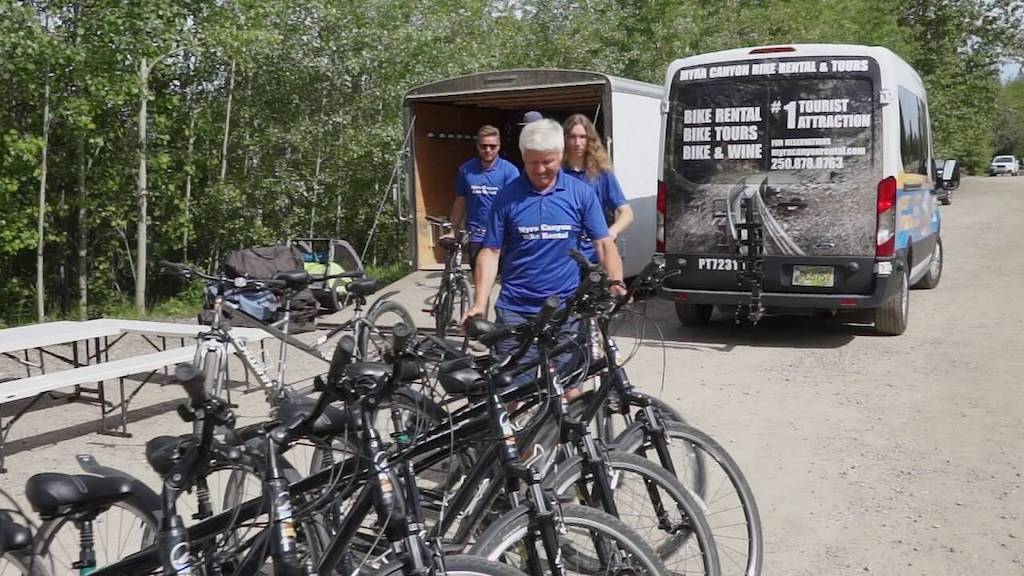 To continually improve and create opportunities to enjoy the Myra Canyon trestles, our focus is on: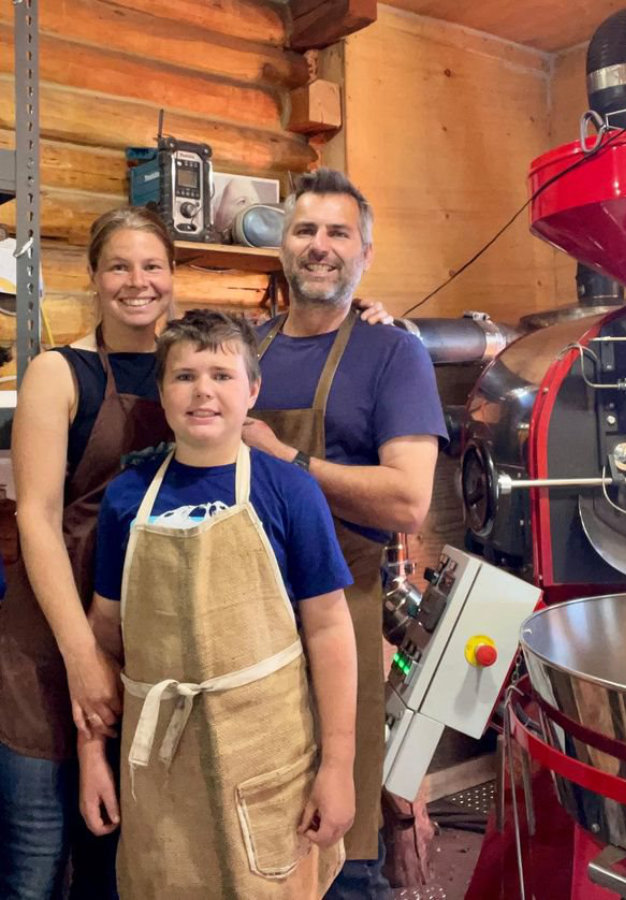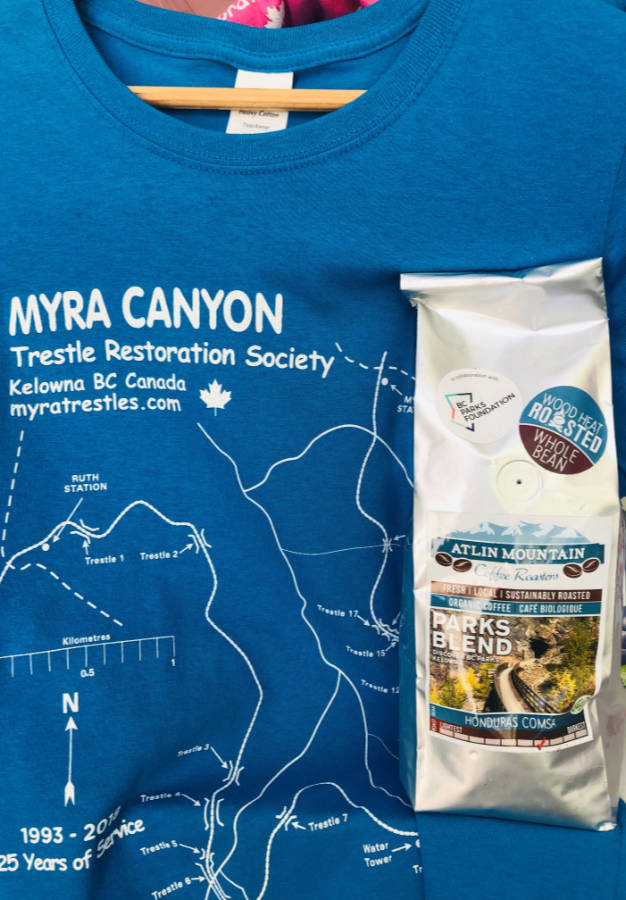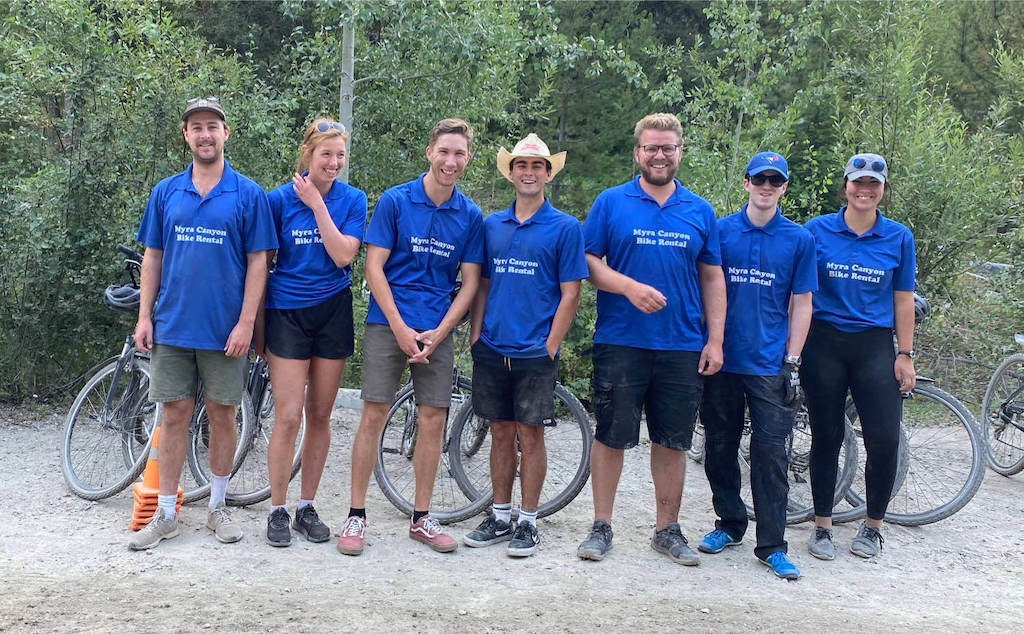 How We Started
Myra Canyon Bicycle Rental and Tours was founded in 2009 as a local family business by Annelies and Ben Vos and their children.
Ben and Annelies were cycling the Myra Canyon Trail one day and were surprised that there were no other bikes on the trail. As the trail is flat and well maintained, they thought it was an excellent trail for bicycles—especially because there are so many benches and viewpoints along the trail to take a break and just enjoy.
And so Annelies came up with the idea of starting a bicycle rental company at the entrance of the trail—a very convenient spot for locals as well as people visiting Kelowna or vacationing in the Okanagan. She wanted to give everyone the opportunity to experience this unique and impressive feat to the fullest. Which for them means experiencing it by bike.
As they are originally from the Netherlands, Ben and Annelies believe that biking is the best way to enjoy anything! Bikes are everywhere in the Netherlands, and so of course this was the first thing they thought of when trying to make Myra Canyon more accessible for everyone. Ben and Annelies are always looking for ways to support cycling in Canada and show people how much fun it can be.
And that was that! One conversation turned into the business they have today. They started in the summer of 2009 with just 1 truck,1 bicycle trailer, and 30 bikes. They only operated in the summer that year because they thought it was a great summer job for their teenaged children. Myra Canyon Bicycle Rental and Tours was and still is a family-owned and -operated business to this day.
Their mobile bike rental shop at the Myra Station parking lot was a great success, and so they extended their season to start in May and go until early October. And a few years ago, they started doing Guided and Self-Guided Tours of Myra Canyon and of the KVR trail all the way to Penticton. One of these tours even combines Myra Canyon and one other thing Kelowna is known for: wineries.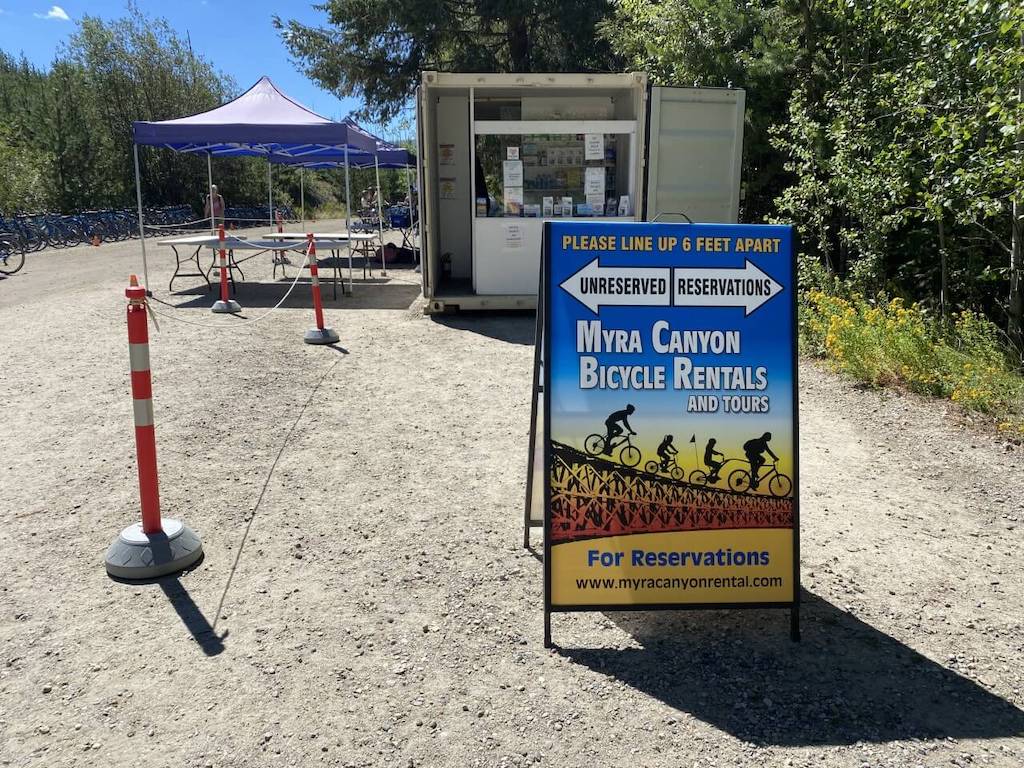 McCulloch's solution included 19 wooden trestles—a solution that his engineers called "McCulloch's Wonder." The Myra Canyon section was completed in 1914 and was used for both passenger and freight steam trains until 1980.
But after trains stopped running, the neglected trail and trestles soon fell into disrepair. People started visiting Myra Canyon for the spectacular views, but the trail was very unsafe. So in 1993, the Myra Canyon Trestle Restoration Society (MCTRS) was formed to make the trail safer for the public. And to restore this engineering wonder to its former glory.
Myra Canyon quickly became a beloved Kelowna tourist destination, but in 2003 a lighting strike in Okanagan Mountain Park started a forest fire that destroyed 12 wooden trestles. Over the next few years, the trestles were rebuilt, with the final one completing in 2008.
Once again, Myra Canyon is now a must do for young and old visiting the Okanagan!
For more information on Myra Canyon, please visit https://www.myratrestles.com/.

Sustainable Tourism 2030 Pledge
Myra Canyon Bicycle Rental and Tours  has signed the Sustainable Tourism 2030 Pledge, to demonstrate our commitment to improving the sustainability performance of our business between now and 2030.
The UN World Tourism Organization defines sustainable tourism as "tourism that takes full account of its current and future economic, social and environmental impacts, addressing the.needs of visitors, the industry, the environment and host communities."
Each year, we commit to measuring and improving our sustainability performance in each of the following ways:
We will introduce environmentally friendly bamboo bicycles to our inventory which were built in Ghana under a collaborative program. This support the local people also indirect 200 farmers across the region.
We collaborate with the compagny Atlin Mountain Coffee Roasters and sell their sustainable coffee made with ethical beans and renewable energy.
In order to reduce our impact on nature and waste production, we transitioned most of our business activities and documents to electronic versions. The clients are able book and sign a waiver electronically online.